Glow Ball Night Golf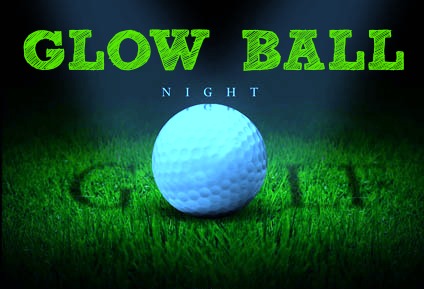 2022 DATES TBD

GLOW BALL NIGHT GOLF
$50 Per Person

Includes:
Deluxe Hors Doevres On-Course
Glow Ball Entrance Fee,
Glow Ball Supplies and
Prize Money

Join us for a night of fun with our Glow Ball Night Golf!
You and a group of your friends will play 6 holes of "Scramble" golf. We will have the course lit up with glow sticks on the greens, flag sticks, tee boxes, yardage markers and hazards. You will even get a glow necklace to wear around that night.
The cost is $50 per person and includes golf, prize money, glow ball supplies and on-course hors doevres. No cars will be allowed on the course after dark, so bring your pull cart...or you may rent one in the proshop.
Deluxe Hor doevres will be served on-course. Beverages will be available to purchase.